Posted by e.vantures on 11th Oct 2023
Journeying into the Electric World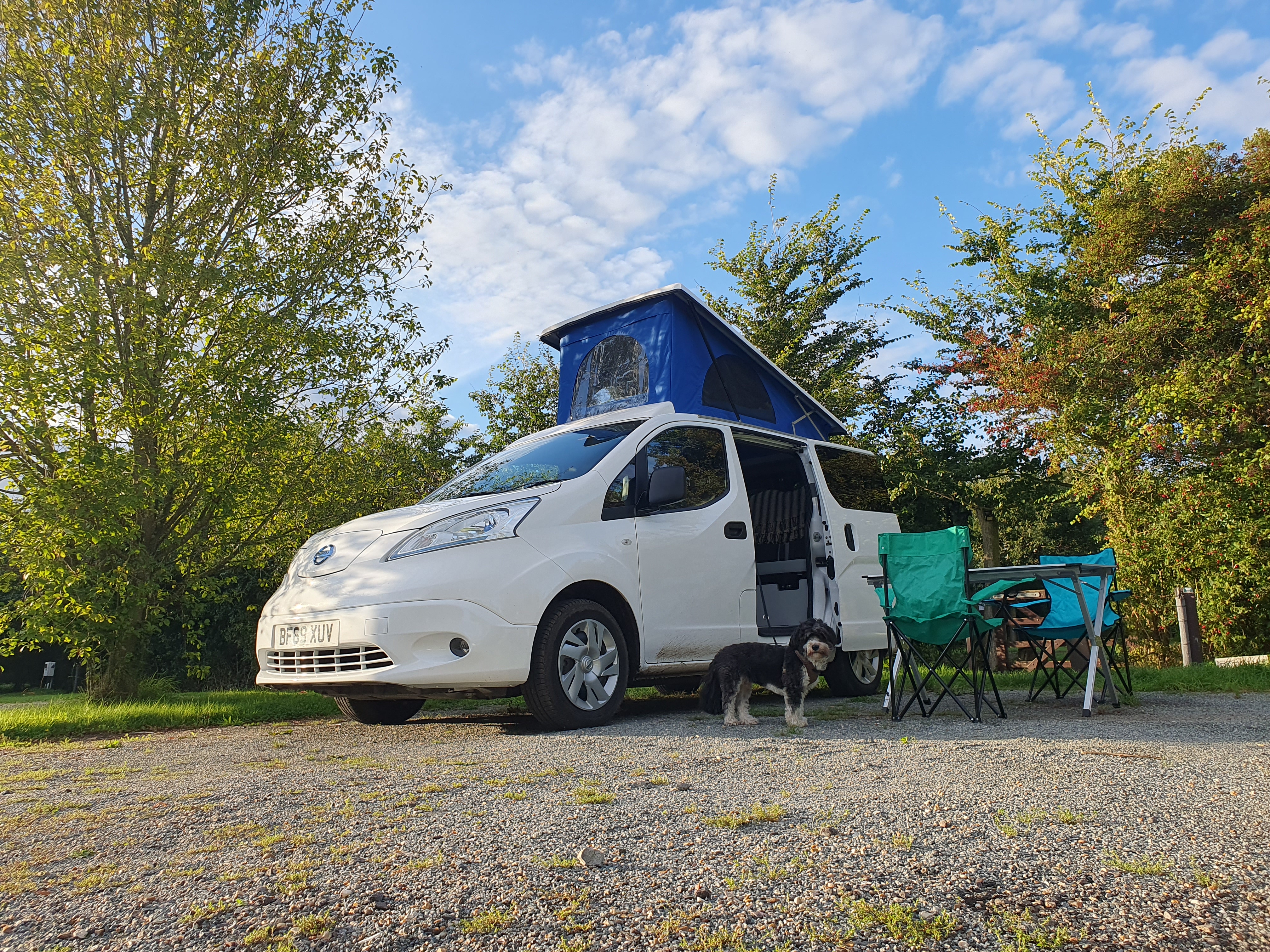 Hey there, fellow adventurers! We're Ellena and Josh, proud owners of a converted Nissan e-NV200 campervan. We are joined on our travels by our dog named Chewie. Our journey into the world of electric vehicles and off-grid camping has been nothing short of electrifying. We recently transitioned from traditional petrol cars to the eco-friendly and wallet-conscious electric lifestyle. With our electric campervan, we are still able to explore new places and camping like never before.

Our electric journey led us to start an Instagram account, @e.vantures, where we share our adventures and travel experiences. One exciting development on our journey is our collaboration with evec, who have asked us to share our travels and experiences with electric vehicles and charging. So, what better way to kick things off by focusing on what we wish we knew earlier about switching to an electric vehicle.

1. Lower day-to-day running costs
One of the most pleasant surprises of transitioning to an electric vehicle is the significantly lower day-to-day running costs. Compared with petrol or diesel vehicles, we're saving around £200 per month on fuel costs alone. Additionally, there's no road tax to pay, making it even more budget-friendly!

2. Range anxiety isn't a thing
Initially, we were concerned about the range of our electric campervan. However, we found that it comfortably offers around two hours of non-stop motorway driving before needing a recharge. With our furry companion, Chewie, we prefer not to drive for extended periods without breaks. A quick pit stop for refreshments and a short walk aligns perfectly with our vehicle's charging needs.

3. Route planning apps make long trips easy
Planning long trips in an electric vehicle is made easy with the help of specialised apps. These apps connect to our e-NV200 to calculate the remaining range, decide the best route for charging stops, as well as estimating the time needed for charging. They've been indispensable in ensuring we never run out of power during our adventures. Since our app plans all the stops, we have charged in some unusual but beautiful places which we may have never explored if it was not for our electric campervan. No need to stop at boring motorway services anymore!

4. Availability of public chargers
We've never encountered a situation where a public charger wasn't available. However, we recognise that as electric vehicles become more popular, infrastructure expansion will be necessary to meet the growing demand. Rest assured, public charging remains widely accessible. It wasn't until we purchased our campervan that we realised quite how many chargers there are!

5. The challenge of multiple apps and payment methods
One challenge we face with public charging is the variety of apps and payment methods required. We've spent quite some time researching public chargers and downloading multiple apps to ensure we can charge on the go. We hope that in the future, the charging experience becomes more streamlined and consistent. We are planning a trip across Europe next Easter so will need to start researching European chargers and apps required so that our travels are not cut short.

6. Charging from home is easy and affordable
Before we purchased our electric campervan, we had an evec EV charger installed at home. evec's charger was the most affordable charger on the market and comes with a user-friendly app which can be used to monitor, control and schedule charging. This means that we are always able to start our adventures fully charged.

Our journey into the world of electric campervans has been nothing short of amazing so far. From lower running costs to overcoming range anxiety with strategic breaks, we've learned invaluable lessons along the way. While the charging infrastructure is robust, the multitude of apps and payment methods can be a minor inconvenience. We're excited to see the electric vehicle ecosystem evolve and become even more affordable and user-friendly.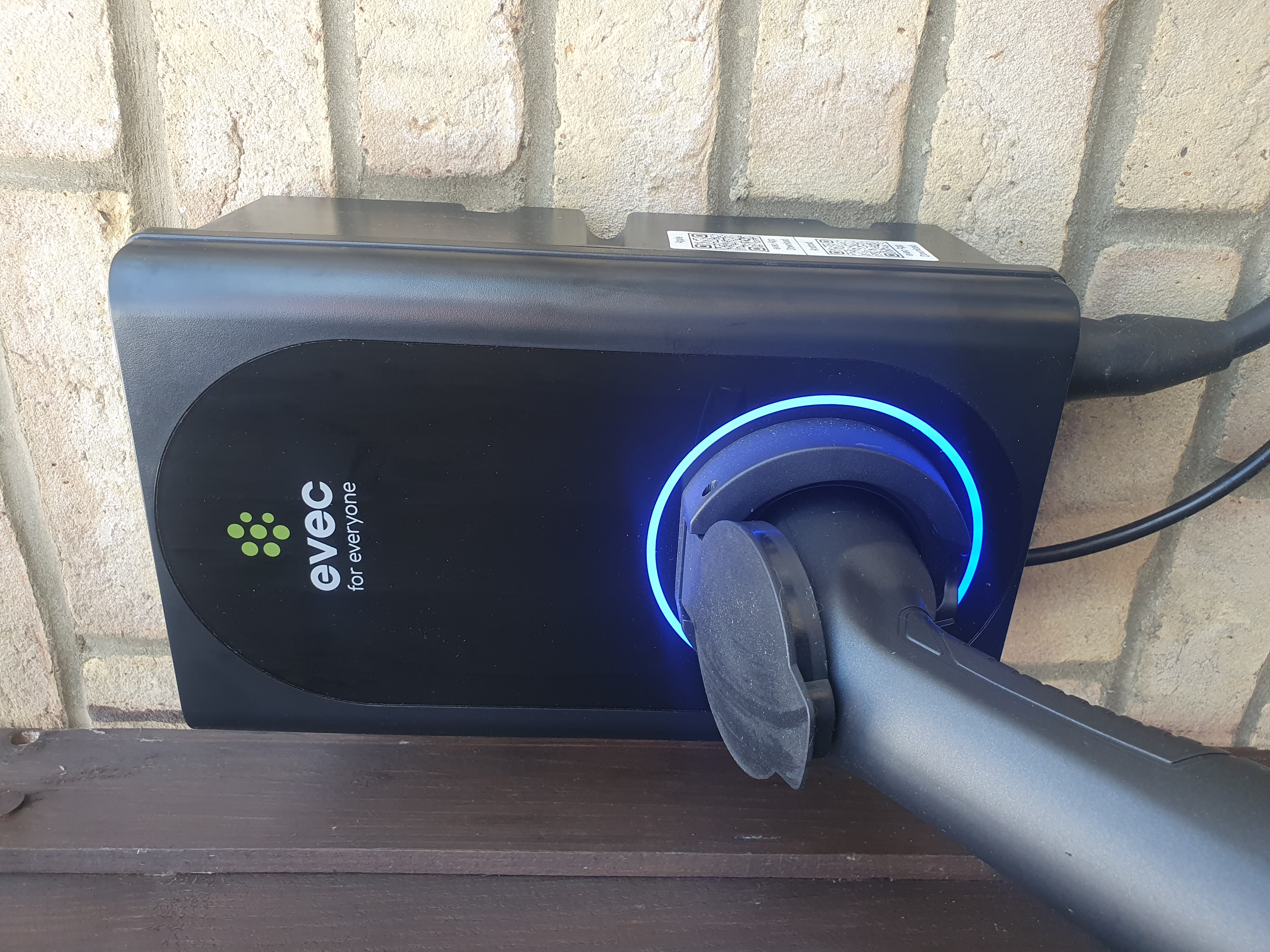 Stay tuned for more adventures on our @e.vantures Instagram. The electric road is full of surprises and savings waiting to be discovered!